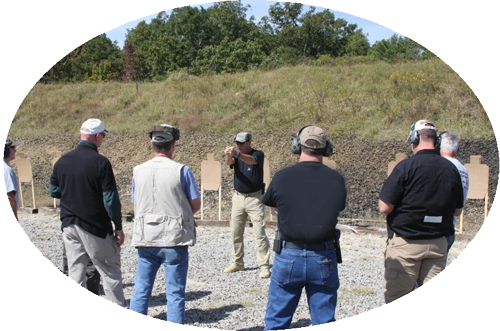 BoJax Shooting School - Be Safe, Be Knowledgeable, Be Effective!
BoJax Shooting School in Bluffton South Carolina offers shooting classes for beginner to expert level. Whether you are shooting for fun, competition or self-defense, BoJax Shooting School offers a class designed to meet your needs.
Classes range from learning how to develop safe gun handling skills to advanced skills. Please check out our
courses
page for more details on our courses offered.
What Makes BoJax Different?
Certified Weapons Permit Class
South Carolina law requires training from a SLED certified instructor to be eligible for a concealed weapon permit (CWP). Utilizing adult learning methods, this class covers all requirements to obtain your CWP.
Ladies, or Basic Firearms Clinic
How do modern pistols and revolvers work? Loading and unloading, How do I operate this thing? Come and find out, in a safe, relaxed environment. Mostly classroom however; limited live fire training is provided.